"Sleeping towns joined together, By the steel of the rails, Parallel lines, Parallel lives..." - This Train is My Life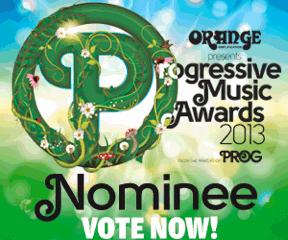 We are pleased to announce that Marillion have been nominated in four catagories at this years Prog Music Awards. The nominations are as follows:

Live Event - For the Marillion Weekend event.
Album of the Year - For 'Sounds That Can't Be Made'
Anthem - For 'Gaza'
Band/ Artist of the year.

Make sure you visit http://bit.ly/14sACov to register your votes.